Hello friends! I hope you all are well. Today, I came back with another new UPI cashback offer. This time cashback offer from the Bajaj Finserv app. Bajaj Finserv is one of the most popular UPI & digital wallet based applications in India.
If you are a new Bajaj Finance user, you will get ₹30 cashback on your first transaction just add your UPI inside the Bajaj Finance app. And if you are an old user, then Bajaj Finance is also offering a lot of cashback offers for you. Read this article fully and grab the all cashback offer.
Bajaj Finance Secret Offers⚡
We all love office and Bajaj finance knows what we need. We often get some limited offers from Bajaj finance where we get flat 10% or 11% upto ₹100 cashback by doing recharge or bill payments. This maybe a flash cashback offer or maybe a specific day offer. Let's know all about this.
Wallet Wednesday offer🔥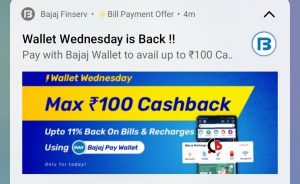 This is a specific user offer in this offer you will get flat 11% cashback up to 100 on every Bill payment and recharge using Bajaj wallet.
Remember you are only eligible if you see a banner on recharge page. This offer is only valid through Wednesday.
Flash Recharge Offer⚡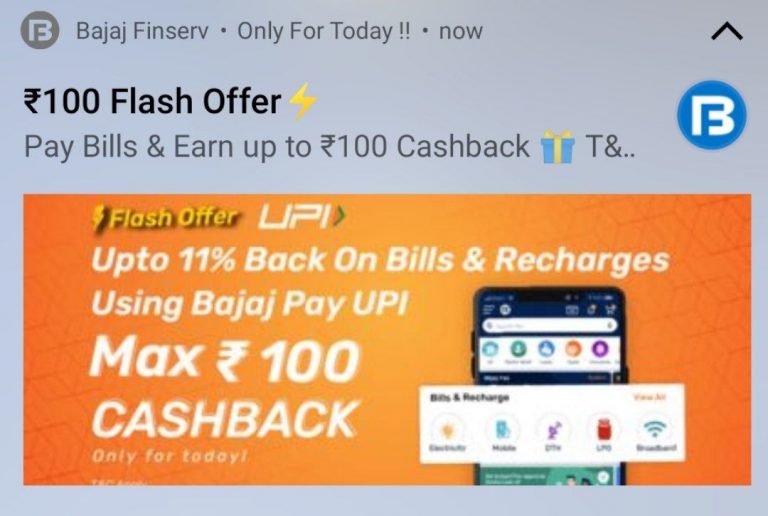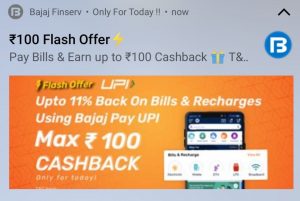 This is also a specific user offer in this offer, you will get 11% cashback up to ₹100 when you pay using Bajaj pay UPI on any Bill payment or recharge.
As usual you are only eligible for this offer if you get a notification from Bajaj finance app.
Wallet Money Load Offer 👛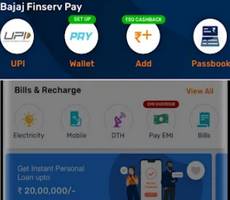 In this offer you'll get total 50 rupee cashback when you add money in your Bajaj wallet using any payment method. You will get 10% cashback up to 25 rupee and offer is valid two time so total 50 rupees cashback on add money.
---
Bajaj Finance UPI Send Money Cashback Offer for All users

1) At first, Download the Bajaj finance app on your phone.
2) Open Bajaj finance app and put your number & submit OTP.
3) Next, Goto Wallet Option & Setup your Bajaj Wallet.
4) Next, Put your PAN number & Date of birth for kyc verification.
5) Next, after Kyc verification Successfully goto upi & link your bank account.
6) Now Send minimum ₹100 to any upi I'd & get upto ₹50 Cashback.
7) After your first transaction you will get a scratch card.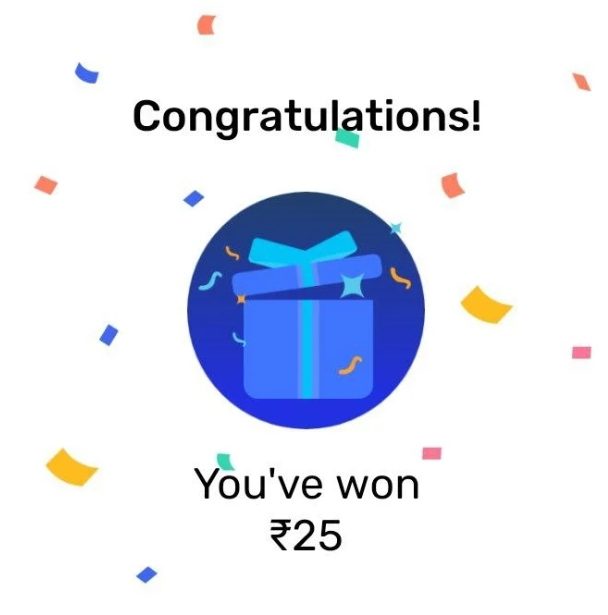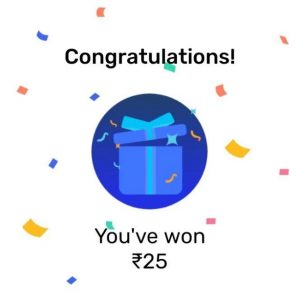 8) Goto the reward option and grab your Cashback
Bajaj Finance Recharge & Bill Payment Offer of June
1) Recharge any mobile number using Bajaj UPi &  and get 10% upto ₹45 Cashback.
2) Pay electric bill usin your Bajaj UPi & 10% upto ₹75 cashback.
3) Recharge any DTH from your Bajaj UPi and get 10% upto ₹45 cashback.