There is hardly anyone left who doesn't know about Bajaj Finserv. Now a days were all other upi apps are not giving cashback for upi transactions Bajaj has become the only hope.
You can get you can get flat ₹100 cashback by transferring money to another account let's know all about this offer.
Bajaj Finserv Flat ₹100 Cashback full details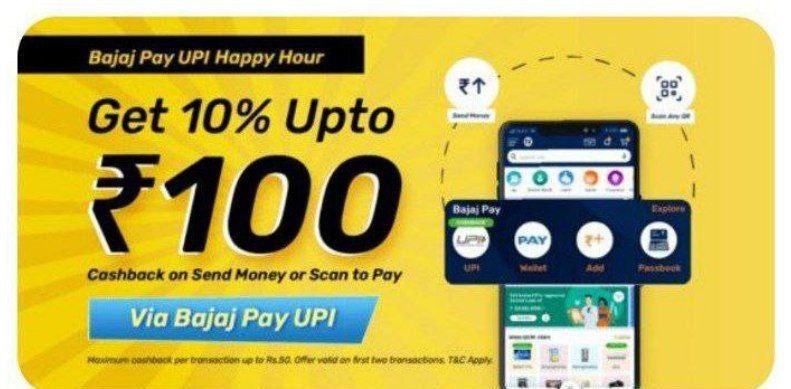 This is an users specific offer where you have to transfer 500 rupee to another UPI account and you will get 10%  max ₹50 cashback in your Bajaj wallet. The offer works two time in every account so you will get total hundred rupee cashback by sending 500 each.
Also Read : Bajaj Finserv All Cashback offers
1. Download Bajaj Finserv App
2. Now Create UPI account and you will get ₹30 cashback as a new user
3. Now go to Bajaj UPI and transfer ₹500 to any upi account
You'll get the 10% cashback as a scratch card, two time ₹50 each
Remember: this is a user specific offer so you may not get the offer but majority of users are getting this offer in there account. Try in your account