How to check Credit (Cibil) score in Paytm
---
Check Credit Score online: If you want to check your Cibil Score Online in a pinch of time, this is our news today for you. Credit scores can be checked for free through Paytm app, how? Read this article fully and get full details how to check Credit Score?
Join Our Telegram  —  Join Now
Paytm Free Credit Score Check: If you ever have a loan, the CIBIL score is checked first and if you also want to know how much your Cibil Score is, this is our news today. We will give you detailed information on how you will be able to easily check your credit (CIBIL) score for free sitting at home. Let's say that the e-wallet company provides paytm users with the facility to check their credit scores for free.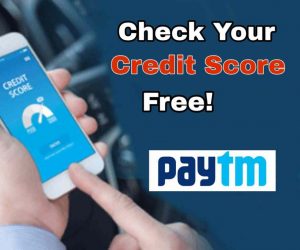 Also Read : How To Apply Paytm Credit Card Online 
By checking the credit score, you can get the information about the credit report of your existing active credit card and loan account through the Paytm app. Now you may be questioning whether the Paytm app has the facility to check, but where the option to check the free credit score will appear and what information you need to enter to find out your credit score.
How To Check Credit Score in Paytm App
Follow The Below Steps : 
1) First open paytm app in your smartphone.
2) Then click on All Services in my Paytm.
3) After clicking on all-services, loans and Credit Cards will appear on the left.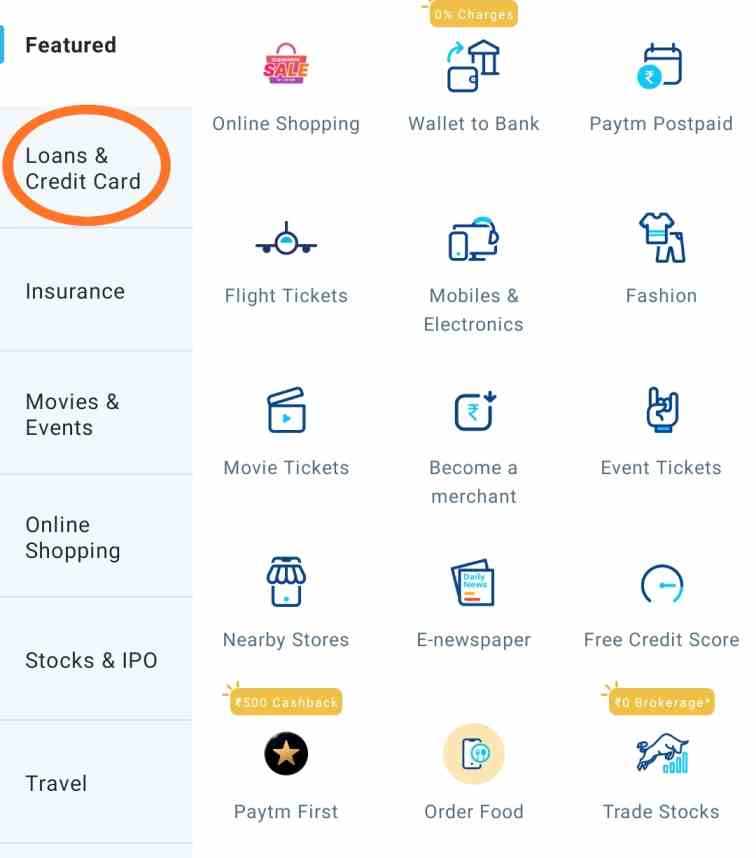 4) As soon as you click on the loan and credit card, you will get the free credit score option.
5) Then enter the requested information.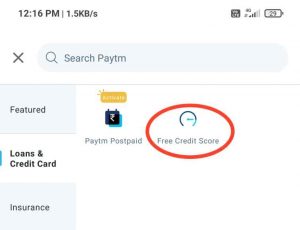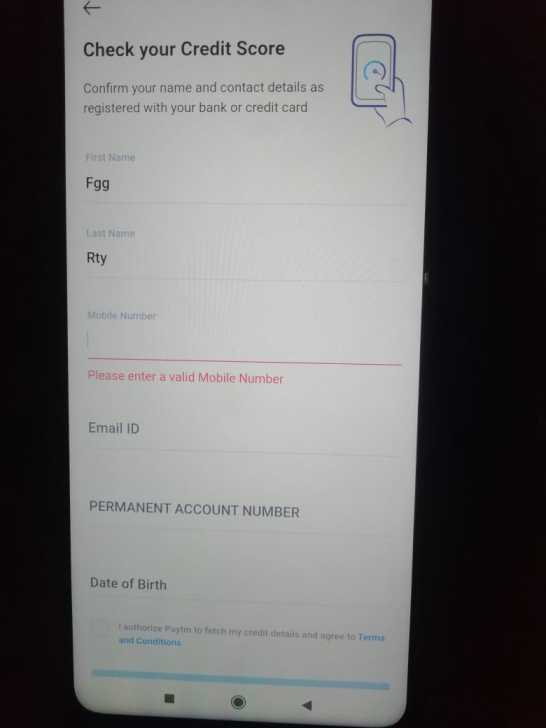 6) If you are checking your credit score through the Paytm app for the first time, you will get OTP on the register number after entering the information.
After entering the OTP, you will have your credit score. Below the credit score, the Option of Tips to Improve your Credit Score will appear at the bottom of the screen in addition to View Detailed Report, All Loan & Credit Card Accounts.