How To Link PAN With Aadhaar: Hi Andro reader, hope you all are enjoying to read our offers, Quiz answer, and Tips & Tricks updates posts. If you have not yet linked your pan card and Aadhaar card, you must complete the necessary process. Today we will tell you how you can link your PAN With Aadhaar Card?
Join Telegram – Join Now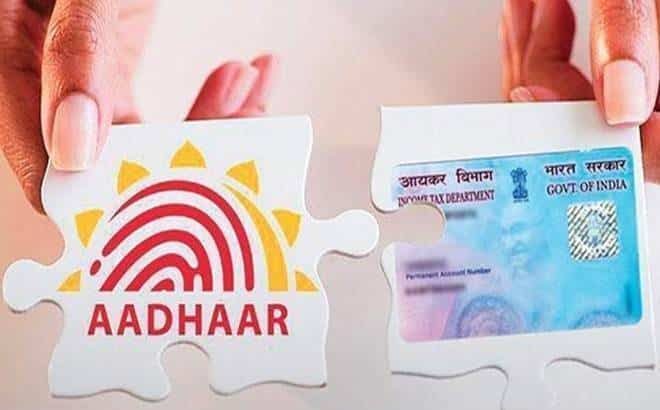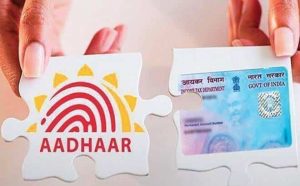 PAN link with Aadhaar card is mandatory in the country. This is an essential process because through this you can process your income tax returns. In addition, it is also necessary to link its pan with Aadhaar for banking transactions of Rs. 50 thousand and above. The process of linking pan and Aadhaar is very easy. You can follow the below steps. Learn everything…
You can link PAN and Aadhaar in these two ways:
1. How to link PAN-Aadhaar through income tax e-filing website
2. Sending SMS on 567678 or 56161
Read Also: How To Register For Covid-19 Vaccine On Co-Win App?
Steps to link PAN and Aadhaar through e-filing website:
Step 1: First visit the income tax website.
Step 2: Enter the name, PAN number and Aadhaar number given in the Aadhaar card.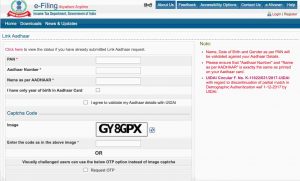 Step 3: Tick the square when the Aadhaar card has only the year of birth.
Step 4: Enter captcha code now (Visually impaired users can send OTP requests instead of captcha code. OTP will be sent to their registered mobile number. )
Step 5:  Now click on the Link Aadhaar button.
How to link PAN to Aadhaar by sending SMS
Step 1: Type on your phone – UIDPAN Then type the 12 digit Aadhaar number and then type the 10 digit PAN number.
Step 2: Now send the message mentioned in Step 1 to 567678 or 56161.
How to link pan-Aadhar by filling up the form?
You can also go to NSDL pan service provider and link the pan to Aadhaar manually. Necessary documents will also have to be submitted along with the form to complete this process.
How To Check the status of pan-aadhar card link as such?
Step 1: Visit the official website of income tax department and click on Aadhaar Status. Or click on the incometaxindiaefiling.gov.in/aadhaarstatus link
Step 2: Enter your Aadhaar and PAN card number.
Step 3: Click on 'View Link Aadhaar Status'
In addition, you can also check the status of Aadhaar card and pan link through SMS. You have to send SMS to 567678 or 56161 number in the format below.
Write subs first UIDPAN, then enter the 12 digit Aadhaar number and then the 10 digit PAN number.