Opening a Zero Balance savings account in IndusInd Bank can be a profitable deal for you. Because it's one of the best Private Banks in India. Guys read this article fully and get the full details about How To Open IndusInd Bank Zero Balance Savings Account in online.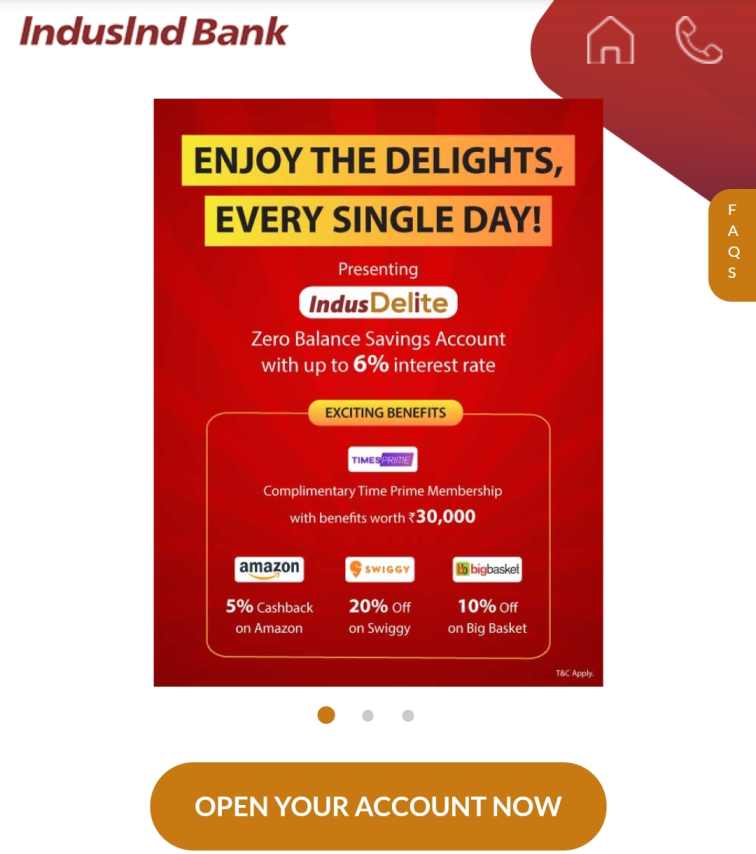 Benefits Of IndusInd zero balance account :
Zero balance savings account up-to a 6% interest rate..
5% cashback on Amazon shopping.
20% off on SWIGGY orders.
10% off on Big Basket shopping.
How to Open IndusInd Bank Zero Balance Account Online
Follow the below process step by step and open your account –
1. First click on the bank website.
2. Then click on open account now button.
3. Here you get some kind of interface –
4. As soon as you enter your Mobile Number and this mobile number also become your Account Number.
5. You can also select another account number.
6. After which you have to click on Continue.
7. Then you will receive an OTP, enter it and verify it.
8. Now you have to enter your own – Aadhaar number, PAN number, Location and add again add to subsequent OTP verify.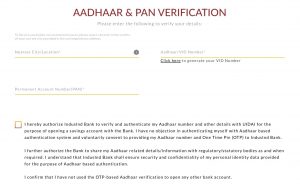 9. Next you got an IndusInd Savings Account form.
10. In the first face you need to fill in the personal details information.
11. After which you need to click Save and Continue.
12. You must now provide Nominee Details and then click Continue.
13. Then you need to select account to see which account you want to open.
14. You have to do two types of initial funding after opening the zero balance account. Chose 20000 one for maximum benefits.

14. Click Save and Continue after selecting the account which you want to open.
15. Now you need to use your Digital Access Setup, where you want – UPI ID, Username (Mobile Banking), MPIN add & click on continue.
16. Now carefully check the form and click on Confirm button.
Note: You can immediately withdraw the initial funding demanded in the Zero Balance account.
For More Updates : Join Telegram