New Udemy Courses 100% Free to enroll: Udemy is the world's largest Online Learning platform where you can buy any course and start learning on the go at any time any device. In this helpful article, I will share Udemy courses that individually cost around 700 rupees but you can enroll without any cost.


How to Get Free Udemy Courses?
We all know in today's world anyone can learn anything from the internet but not all things come up free isn't that? Not exactly read this article you will get Udemy paid course absolutely free.
Udemy provides exclusive promo codes with all paid courses and using that particular coupon you can enroll any paid course for free.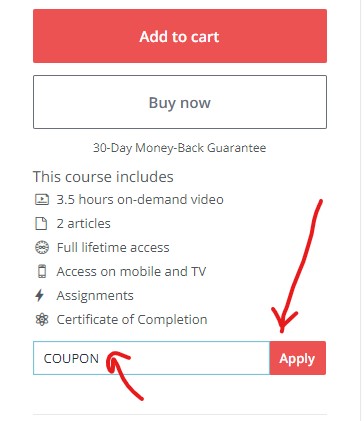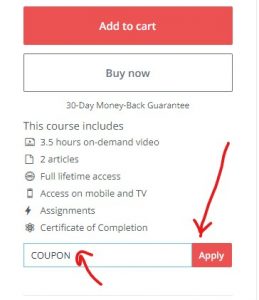 1. You need to apply a Special coupon code before purchase.
2. The required promo code will be provided here
3. You have to login before enjoying your courses.2
---
1st August 2021 Update Premium Udemy Courses For FREE
Selenium in Java – Setup Simple Test Automation Framework | Join Now 
Designing Electronic Gadgets in Illustrator: Easy to Hard | Join Now 
Web Scraping for Data Science – Python & Selenium – Basics | Join Now
Master SWOT Analysis & Business Strategy for Ongoing Success | Join Now
ESP32 Programming without Coding | Join Now
Arduino meets Python: Step by Step | Join Now 
Sensors: Everything You Need To Know | Join Now
Arduino Communication with SPI Protocol | Join Now
Build Your Own File Sharing Website | Join Now
---
Disclaimer: All free courses works with valid promo codes and all promo codes are valid for a limited time if you getting error applying pro code that means the promo code has expired
Have any query, feel free to comment down I would love to reply.