Flipkart Smartpack Offer:
Hi guys, We Hope you enjoyed to read our latest tips & tricks offer related posts. Today we back another new super duper offer updates from Flipkart. The offer name is "Flipkart SmartPack Offer" get 100% Money back on your smartphone. Read this article fully and get full details about this Flipkart Smartpack Offer.
What is Flipkart SmartPack Offer ?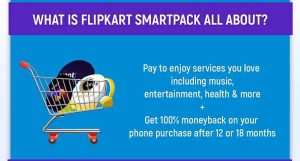 Flipkart has introduced the Flipkart SmartPack Offer, its latest smartphone buying program, by the e-commerce website. Consumer who purchase new smartphone as part of this SmartPack program, They all eligible for 100% money back. Users will need to pay the price of the smartphone upfront and then a fixed charge for the SmartPack every month to be eligible for 100 percent moneyback. This offer will available from 17 Jan 12Pm.
How To Avail Flipkart Smartpack Offer?
1. At first, visit on Flipkart Smartpack Offer Page from here.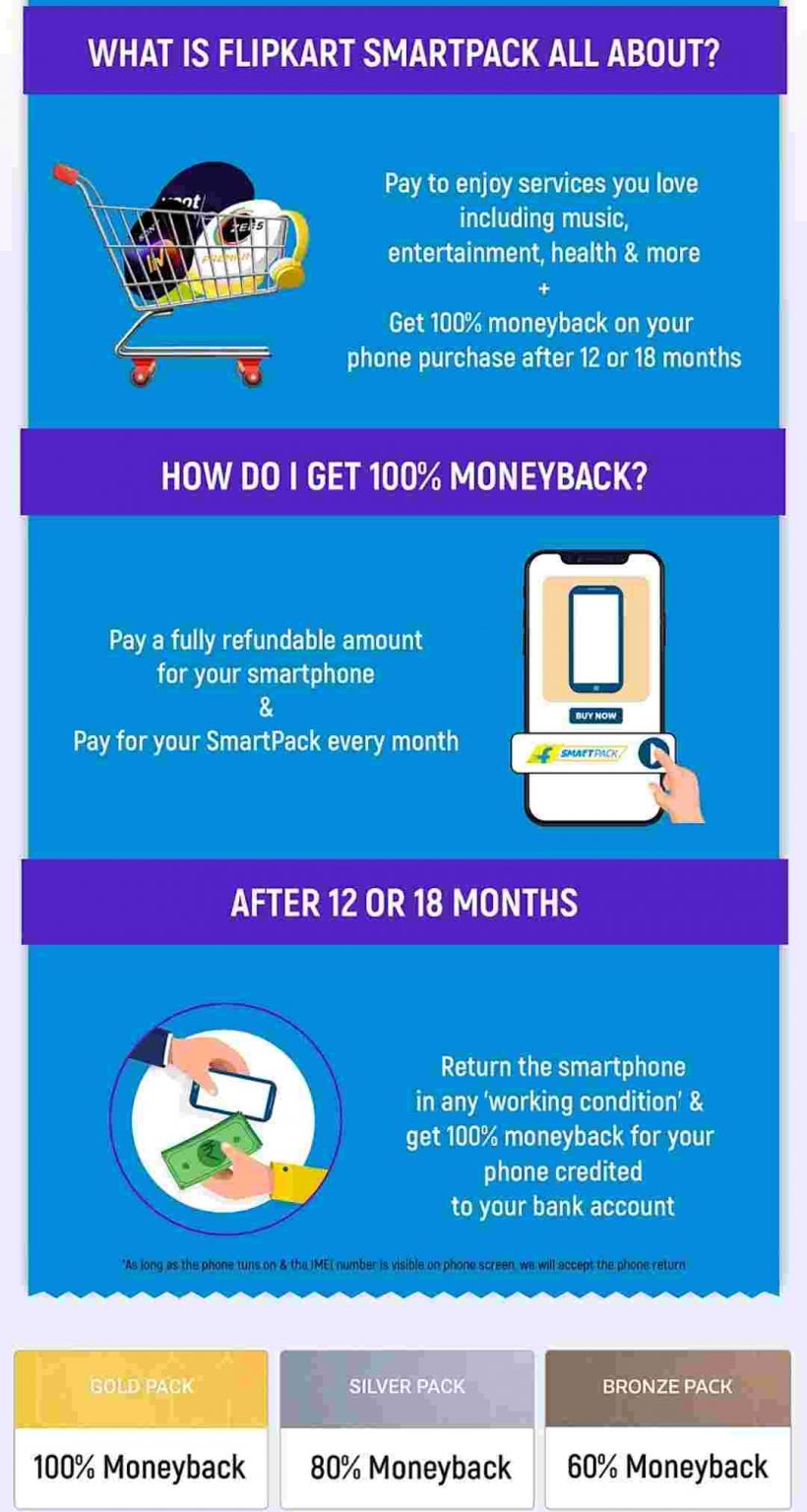 2. Next, Login or Signup your Flipkart account.
3. Pick a Filpkart Smartpack for 12/18 Month.
4. Buy A Smartphone And Pay A Fully Refundable Amount.
5. To Avail Refundable Amount After 12 Or 18 Month, Users Have To Pay For Smartpack Every Month (You Have To Also Pay For Services Like Music, Entertainment Etc.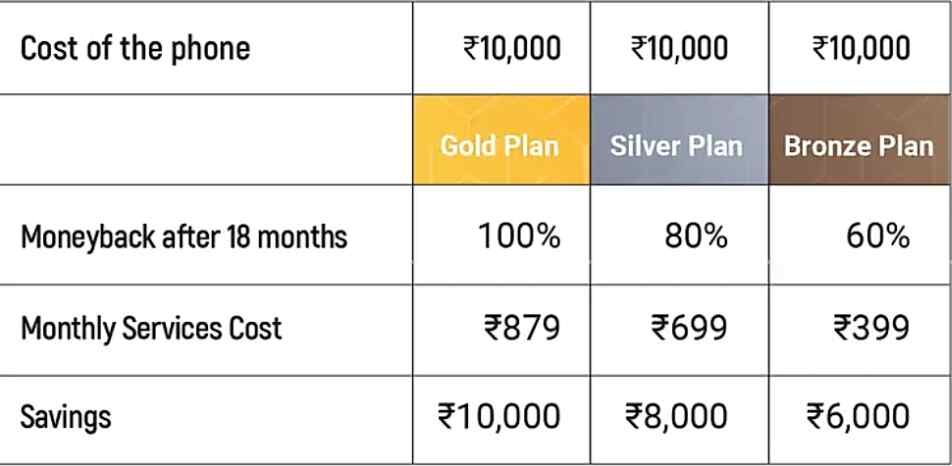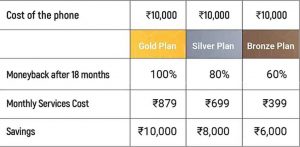 6. As per your Smartpack after 12/18 months return the smartphone in any working condition and get 100% money back for your phone credited to your bank account.
---
Offer Terms and Condition : 
The following are the terms and conditions for the Flipkart SmartPack plan operated by Jeeves Consumer Services Private Limited, here in after referred to as "Jeeves", incorporated under the Companies Act, 1956 and having its Corporate office at Buildings Alyssa, Begonia & Clover, Embassy Tech Village, Outer Ring Road, Devarabeesanahalli Village Bengaluru, Karnataka, 560103. The program is operated on the platform (www.flipkart.com)/ Flipkart M App/ Flipkart Lite Platform ("Platform").
Preliminary:
Flipkart SmartPack ("Program") is a program consisting of: (i) Flipkart SmartPack provided by Jeeves Consumer Services Private Limited ("Jeeves").The Program is available for purchase on the mobile application and/or M-site of Flipkart Internet Private Limited ("Platform"). This Program is not available on website of Flipkart. All the features, information, transactions can be referred/made through the mobile application and/or M-site only.
This program is available only on select products ("Covered Product") on the Platform sold by registered seller. This Program is available only in select cities in India and on select pin codes ("Serviceable Address").
This program shall be valid for a period of 12 or 18 months as per the pack chosen by the customer from the date of successful delivery of the mobile device with which the SmartPack is bought ("Device") and provided the said Program is not cancelled by the customer post purchase.
Customer can purchase the Program along with the purchase of the primary product at Point of sale. In case of any discrepancy in modes of communication in any of the terms between these terms and conditions and any other mode of communication, the terms and conditions takes precedence over all such source, the terms set forth in these terms and conditions shall prevail.
In order to subscribe to this program, customer ("You" or "Your") needs to pay a specified subscription fees and will automatically be bound by:
these terms and conditions ("T&Cs");
the terms of use, privacy policy, and other relevant documentation including any modifications, alterations or updates thereof, that are published on the Platform; and
terms and conditions of Jeeves
Program Key Features
Buy a smartphone with Flipkart SmartPack and get
Access to premium Services as per the pack chosen. Types of the Plan available under the Program are provided in the table below.
Choose between 6 pack options across two tenures 12 & 18 months and three tiers – Gold, Silver & Bronze.
Return your Device at the end of the tenure & get up to 60% to 100% Moneyback on the smartphone as per the pack chosen. Moneyback will be credited in customer's bank account at the end of the selected tenure.
Device can only be returned in any working condition; i.e. as long as the Device turns on and the IMEI number is visible on the Device's screen, it will be accepted for return. This is subject to check done at the time of the return.
Pay for your pack every month on Flipkart app using any payment method except Cash & EMI. You can also choose to cancel the pack in between the tenure, by forfeiting your access to all subscribed services and to the moneyback claim at the end of the tenure
Read Full Terms and Conditions : Click Here