How To book LPG, Bharat, Indane Gas Cylinder Via WhatsApp – You can easily book Gas cylinders from all three hp gas, Bharat gas and Indane companies via WhatsApp.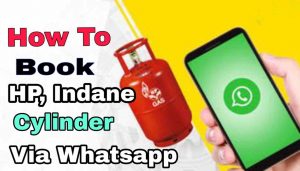 In today's time, WhatsApp has made our work much easier. Whether it's a bank statement or other things, we're easily able to find information on our WhatsApp app. So today we're going to tell you how to book LPG cylinders from using WhatsApp, so you can order cylinders in minutes sitting at your home.
Both Indane and HP Gas provide the facility to book cylinders through WhatsApp. You can easily save their given number and book lpg cylinders. So let's know how to book…
How To Book Indane Gas Via WhatsApp :
If you are an Indane customer, you can book your cylinder by calling 77189555555. In addition, you need to text refill from your registered number to 758888824 and then you will receive booking information to make a booking through WhatsApp. In addition, you can also book LPG cylinders via SMS. You'll get a Delivery Authentication Code (DAC) on your registered mobile number. You can get the cylinder by showing it to the delivery person.
How To Book HP Gas Via WhatsApp :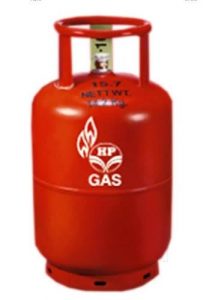 If you want to book an HP Gas cylinder, first save the number 9222201122 to your phone. After that do this, open the chat box of this number and text it by typing book. After doing so, you will be asked for some information and your gas cylinder will be booked. Let's say that you can learn more about things like your LPG quota, LPG ID, LPG subsidy, etc.
Book Bharatgas Cylinder from WhatsApp: 
If you want to book Bharat Gas Cylinder, you need to save the number 1800224344 on your phone. Then open the WhatsApp app and open this number on your whatsapp chat section and then text by typing BOOK.
Your cylinder will be booked and a confirmation message will be received on your WhatsApp app. Keep in mind that you'll need to message from your registered number.