Amazon Pay ICICI Credit Card Apply Online: Amazon Pay ICICI credit card is one of the best cards In India and everyone loves it. It has a lot of amazing features and you don't have to pay any joining or annual charges. Let's know how to Apply and get this credit card for all users.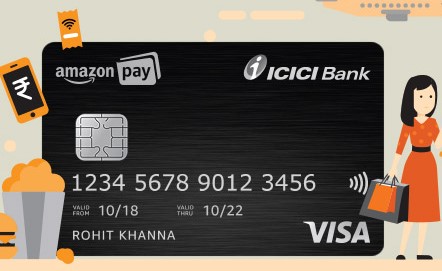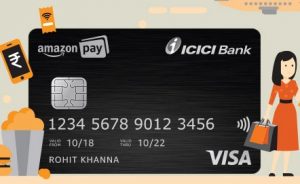 Exciting features of this card:
No joining fee or annual fee
No limit or expiry date on the rewards earned using this card
Reward earnings can be used to purchase over 10 crore products at www.amazon.in and at more than 100 merchant partners.
5% cashback on transactions made at www.amazon.in for Amazon Prime members*
Earn 3% cashback on transactions made at www.amazon.in for customers who are not Amazon Prime members*
2% cashback on transacting at over 100 Amazon Pay merchant partners on using this card on Amazon Pay *
1% cashback on all other payments*
How to Apply:
You have to remember that every credit card company strictly checks your credit score before issuing a credit card so ultimately it all depends on your CIBIL score to get this card. The video KYC future makes it more possible to get it but you may get rejected or asked for further document verification.
1. At first you need to click Apply Link and you will be redirected to the official partner site.
2. After that you can see all the features of this card with every single details that you need to know. Scroll down and you'll find an 'Apply Now' option just click on it. You may get cashback also
3. On the next page you've to fill in some basic information. Fill in all details carefully.
4. After that they'll let you know about your eligibility. You can also see your Credit limit. If you're eligible for this card you need to complete Video KYC.
5. You have to click the Video KYC option and complete your KYC with the Original PAN and Adhaar with you. Remember they may ask for any other documents like, a salary slip or ITR return keep them with you if you have any.
6. After completing Video KYC you'll get your confirmation and your card will be delivered to you within the next 7 days.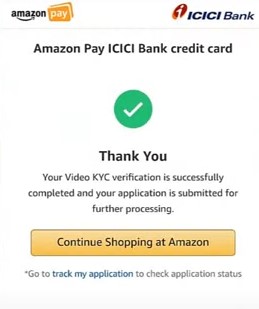 Watch Tutorial Video:
What if you didn't Get:
If you didn't eligible for this card unfortunately you have to build a good credit score before applying again otherwise you'll gain get rejected. Unfortunately like the other cards, ICICI doesn't give a secured version of this card yet but you can contact your nearest ICICI branch for further assistance.